Gary A. Girolimon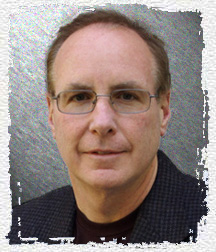 Gary Girolimon's professional interests lie in applied technology. His enthusiasm for technology comes from a hands-on appreciation of what can be accomplished with its proper implementation and utilization.
Mr. Girolimon has established, managed, and maintained a wide variety of systems, including multi-national voice and data networks, PBX systems, web, ftp, and email servers, videoconferencing systems, analog and digital video editing systems, and other implementations. More importantly, He is adept at applying technology to achieve desired results as a designer, writer, graphic artist, video producer, and web developer.
As a State of New Hampshire certified Technology Educator, and a creator of instructional content, Gary Girolimon has the ability to convey complex concepts in an logical and understandable manner. Through his company, Caramia Consulting, he has designed marketing materials and promotional collateral, has media and public relations experience, and has coordinated and organized numerous domestic and international trade shows and exhibitions. Additionally, Mr. Girolimon is skilled at leading diverse teams of employees ranging from system administrators, help desk technicians, graphic artists, switchboard operators, pressmen, and food service personnel. He has worked for large and small business clients ranging from non-profits to multi-national corporations.
Mr. Girolimon received a B.S. degree from the Whittemore School of Business and Economics at the University of New Hampshire in 1976. He earned an M.Ed. in Instructional Technology from Boston University in 1986, and has accumulated an additional 36 technology-focused graduate credits from Southern New Hampshire University.
Gary lives in Bedford, NH, is married and has two daughters. His favorite activity is spending time with his girls. His hobbies include running, mountain biking, fitness, skiing and art.